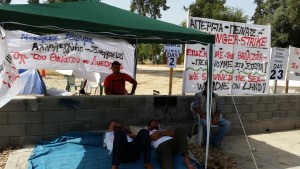 During a meeting on 24/06/2015, between the strikers and the Acting Director of the Civil Registry and Migration Department (CRMD), the hunger strikers were astonished to learn that their applications for citizenship have not been forwarded by the CRMD to the Interior Minister for a decision despite his explicit instructions that the applications be considered immediately. KISA Press Release.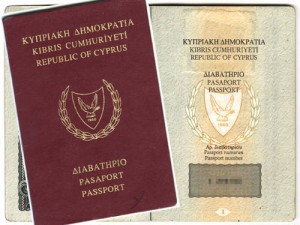 On 22.05.2015, the stateless Kurds  have applied for citizenship following the recommendations of the General Director of the Ministry and the Minister of Interior.
In the afternoon, the Minister of Interior, visited the strikers and assured them that the Ministry will examine their citizenship applications during the coming week. After this development, the strikers decided to stop the thirst strike while they are determined to continue the hunger strike until there is a positive outcome to their demands.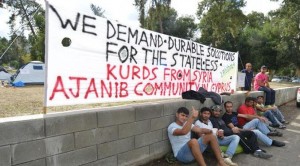 οn 22.05.2015, a doctor of the Red Cross, visited and examined the strikers today. According to the medical diagnosis, the health status of the first striker is critical while the health status of the second has shown very serious complications. The doctor assessed that if they continue the hunger and thirst strike for one more day then the damage that will be caused to both refugees will be irreversible.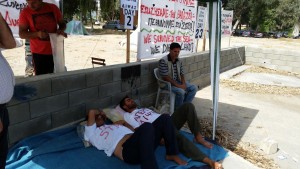 On 19.05.2015, the stateless Kurds from Syria entered the second day of a thirst strike and the 23rd day of a hunger strike. The condition of their health remains stable despite the obvious consequences of the strike on their health. In view of these developments, today, the General Director of the Interior Ministry visited the strikers and expressed the desire of the Ministry for not causing any further negative effects on the health of the strikers and assured that efforts for finding a solution to their problems are in progress. KISA Press Release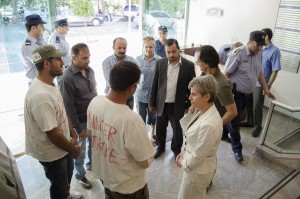 A solidarity event with the stateless Kurds from Syria was successfully held on  14/5/2014, outside the House of Representatives. The refugees are asking the authorities to grant them the recognized refugee status instead of the subsidiary protection status. During the event, a delegation of NGOs that support the struggle of the strikers, together with the strikers themselves, met the Director General of the Parliament and delivered a joint statement, whereby they call on the Parliament to support the struggle of the refugees.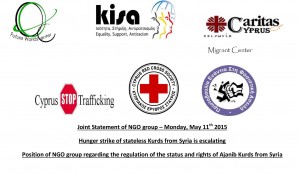 NGOs dealing with issues of asylum, in a meeting that took place on 05.05.2015, decided to release a Joint Statement, in which they express solidarity with the Hunger Strikers and call everyone to participate in a demonstration at the parliament on Thursday, 14.05.2015.