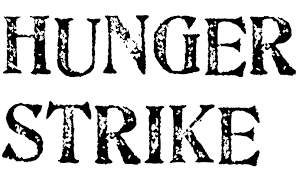 Today, 27.04.2015, two (2) stateless Kurds from Syria (Ajanib), decided to go again on a hunger strike since the state continues to refuse to fulfill its obligations to grant them the recognized refugee status, despite the fact that they meet the statutory requirements. It should be mentioned that the Cypriot government decided to grant the status of subsidiary protection to a group of stateless Kurds, including the aforementioned persons, who in October 2014 started a protest in front of the Ministry of Interior after seven-years (7) delay in examining their applications for asylum.
KISA – Action for Equality, Support, Anti-racism considers the attitude of the Ministry of Interior as unacceptable and supports the fair struggle of the hunger strikers. The decision of the Ministry of Interior not to grant them the status the recognized refugee status is clearly a political decision, which under these circumstances, contravenes both the refugee law and the practices of other EU member states, which grant the recognized refugee status to the stateless persons of Kurdish origin from Syria (Ajanib).
The hunger strikers, in an open letter dated April 21, 2015 mention that "Refugees in the Mediterranean region die not only in the sea, but also on land, with the difference that the latter is a slow and silent death" and then they claim that "it is unacceptable and unfair that we were granted subsidiary protection instead of recognized refugee status, since this entails us living without dignity and with permanent feelings of insecurity".
It is worth noting that the status of the subsidiary protection is inferior to that of the recognized refugee since it is possible to be revoked at any time with real risk of a possible refoulment, it does not give immediate access to valid travelling documents while it deprives the right to family reunification.
KISA steering committee