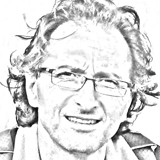 Doros Polycarpou
Executive Director
With a Social Science background, Doros Polykarpou is co-founder and for almost 10 years Executive Director of KISA. Doros is a recognised human rights defender and expert on migration, asylum, discrimination, racism and trafficking. He worked for several years in the welfare services, especially in the area of the protection of children and women  who experienced domestic violence.
Email: doros.p@kisa.org.cy Phone: +357 – 22878181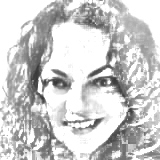 Andriana Kossiva
Counseling Officer
Andriana Kossiva is a Counselor at KISA Refugee and Migrant Centre since 2005. Her personal, professional, and academic research and experience focus on migration, asylum, gender, and sexuality, as well as on empowerment and self-organisation. She is a queer intersectional feminist and believes in the interdependence of personal and social change.
Email: andriana.k@kisa.org.cy Phone: +357 – 22878181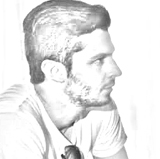 Petros Heracleous
Communication officer
Petros Heracleous studied Political Science and History and he holds an ma in conflict resolution. In the past, he got involved in bi-communal projects in Cyprus and he worked for the European Commission in Brussels. He works for Kisa as a Communication officer since April 2015.
Email: petros.heracleous@kisa.org.cy Phone: +357 – 22878181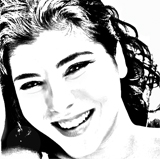 Romy Wakil
Programme Officer
Romy Wakil holds an MA in Psychology and an MA in Counselling.  She previously worked as a tri-lingual counsellor (English, Arabic, and French) in Scotland at a low-income counselling centre and University.  She is interested in qualitative research, human rights and the introspective power of the therapeutic alliance.
Email: romy.w@kisa.org.cy Phone: +357 – 22878181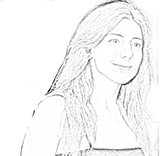 Nicole Papadopoulou
Nicole is a PhD student in the field of English Literature and Comparative Cultural Studies and also holds an MA in American Studies. As a volunteer, she translates various articles, press releases and announcements from Greek to English, hoping to raise awareness in the English-speaking community concerning KISA's work.
Email: nikolettapapa@gmail.com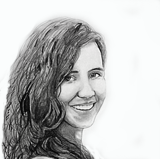 Melanie Zwiener
Melanie is from Germany and studies there social work. Her practice semester she spends here in KISA. Before her studies she made a social year abroad and could collect so some intercultural and working experiences. Regarding to human rights and refugees issues she could gain an insight into through other internships or volunteer work.
Email: melanie.zwiener@kisa.org.cy