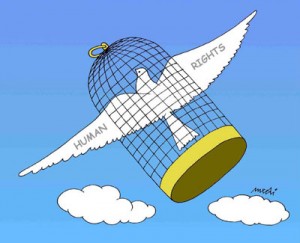 KISA – Action for Equality, Support, Antiracism publicly denounces a new attempt at criminalizing and intimidating KISA's action and the imprisonment of its Executive Director, Doros Polykarpou.
On Thursday, May 29, the Executive Director of KISA went to visit unaccompanied minors, held unlawfully in the Mennogeia Detention Center. On arrival, Polykarpou was arrested for an unpaid parking fine of 160 Euro [1]. After being arrested at Mennogeia, he was initially transferred to Kofinou Police Station and then to the Central Prison in Nicosia, where he was placed in a wing with convicted prisoners. During the whole procedure, from his arrest at Mennogeia to his transfer to the Central Prison, Polykarpou was held handcuffed and not even allowed to drink water. Moreover, although he asked to take his personal belongings with him, he was not allowed to do so. He was also denied his right to call his lawyer. Under these circumstances, KISA notes that its Executive Director suffered an unacceptable and humiliating treatment, as well as violation of his basic human rights.
It is reminded that KISA has been the target of many unsuccessful persecution and criminalization attacks in order to intimidate its action and silence its voice, as was the case in the prosecution of KISA's Executive Director regarding the Rainbow Festival events in 2010 in Larnaca, when he was acquitted by the Court [2]. However, this is the first time that a leading member of the human rights organisation is put behind bars and, most importantly, for… an unpaid parking fine (!), while discharging his duties.
We categorically reject the police claim that the arrest and imprisonment was a case of "equal treatment" (in the course of executing arrest warrants for fines). It is more than apparent that Doros Polykarpou's arrest and imprisonment was a punitive measure and vindictive response by the police, in order to stop KISA from intervening regarding the terms and conditions of detention at Mennogeia and reporting to the mass media [3], the Ombudswoman [4], international human rights NGOs [5], regional and international agencies, such as the Council of Europe [6] and the UN [7].
KISA calls on the Government and especially the Minister of Justice and Public Order, and the Chief of the Police to recognize in practice the role and significant contribution of NGOs to democracy and the rule of law, by ending immediately the attacks and intimidation of KISA and its leadership. KISA is already in the process of denouncing the arrest and imprisonment of its Executive Director to European and international organisations and agencies, and reserves its right for appropriate legal action.
Notes for editors:
---