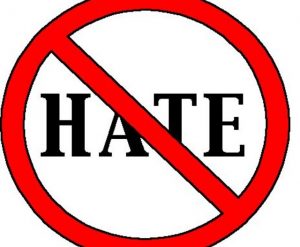 The Attorney General has published a letter to KISA[i], within which he fully justifies the racist and xenophobic statements of Archbishop Chrysostomos, while at the same time he makes grave accusations against our organisation. The Attorney General's letter was his response to a complaint submitted by KISA,[ii] asking for the investigation of determining whether or not there is a criminal offence for incitement to hatred and violence against a group of persons who define themselves based on their religion, descent and nationality or ethnic origins.[iii]
Essentially, the Attorney General – the ultimate institution for the protection of the rule of law and human rights – justifies the Archbishop's statements against the "settlers" who live in northern Cyprus on the basis that illegal settlement is a war crime. KISA has never questioned whether or not settlement constitutes a war crime or the obligation of the state and society at large to condemn it in every possible lawful way or manner. The essence of our complaint concerns hate speech against a group of persons who are defined on the basis of their Turkish ethnic origin and religion, and which effectively targets all the Muslim population of Turkish origin in the areas not controlled by the Government of the Republic, including the Turkish Cypriots, and which   are possibly the victims of crimes themselves
Furthermore, at the only point of his letter that does deal with the essence of KISA's complaint, the Attorney General adopts the Archbishop's positions, who referred  to the above group of people, which according to the Archbishop comprised 300,000 persons, this probably being the whole population in the areas not controlled by the government, including T/C, as «Anatolians" ("orientals"), "uncouth and "uncivilized", "who spawn a dozen  children per family" as correct, since, as he states: "it is a fact that evidence collected relating to the settlers reports that some come from Anatolia, have a low educational and cultural background and have children at an alarming rate."
As in the cases of the bigoted statements by Mr Notis Sfakianakis against refugees[iv], the sexist attack against Mrs Irene Charalambidou by Mr Andreas Kyprianou[v] and the recent homophobic statements made by the Archbishop[vi], the Attorney General provides full protection and immunity to the perpetrators of hate speech, which result in the worrying increase of such phenomena. At this point, it is reminded that the United Nations Committee on the Elimination of Racial Equality (CERD), in its recent Concluding observations[vii] about Cyprus, expresses its grave concerns as to hate speech and hate crime in the country and recommends that the RoC implement the legislative provisions for the persecution of hate speech and hate crime and the protection of human rights activiists.
Additionally, we express our discontent with the insinuations of the Attorney General– that KISA is allegedly commending and trivialising war crimes – when our organisation, concerned with the protection of human rights, takes a stand and asks for the punishment of perpetrators of hate speech and hate crimes. These insinuations and/or threats constitute nothing more than another attempt to misconstrue KISA's views and "criminalise" its action.
We would like to remind the Attorney General that human rights, especially the right to human decency and protection from discrimination and racism, must be ensured and safeguarded for every person, regardless of their status, religious beliefs, nationality or ethnic origins or ethnicity or other characteristics, in accordance with both international and European law. The fact that Turkey illegally occupies part of the Republic of Cyprus and has committed substantial violations of human rights and of international law does not negate that every person in Cyprus has human rights or that the state is obliged to protect from racism and discrimination every person or group of persons, regardless of their residence status.
Finally, we would like to assure everyone that no effort to denigrate or smear KISA's role and action in society will be able to silence us. Since its founding, KISA remains committed to it's the defence of human rights of all people, irrespective of religion, nationality, ethnic background, skin colour and any other differentiating characteristics, and it shall continue to do so. As the Attorney General has decided not to exert his authority to prosecute the Archbishop, KISA – as of its mandate as an organisation against racism and discrimination – is prepared to appeal to the justiciary both against the Archbishop as well as against the state for omitting to protect human rights and implementation of the legal framework and its international obligations.
[i] Please see: https://goo.gl/UcKkPS
[ii] Please see: https://kisa.org.cy/wp-content/uploads/2017/05/let_CoP_Archbishop_170517.pdf
[iii] Among other things, he says, "They are Eastern, uncaring, and they will never become Europeans…They only give birth…" This statement was made Mr. Chrysostomos II one of the moral instigators of the hateful crimes that have been happening recently against the Turkish Cypriots, refugees, and migrants.
[iv] Please see: https://goo.gl/pRWFdm
[v] Please see: https://goo.gl/oL7rGP
[vi] Please see: https://goo.gl/Cw83qm
[vii] Please see: https://goo.gl/cSE0Db