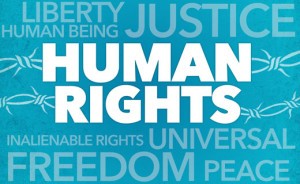 Published April 2015
The fourth periodic report of Cyprus on the International Covenant on Civil and Political Rights (ICCPR) was prepared in accordance with the revised guidelines for the preparation of reports by State Parties (HRI/GEN/2/Rev.6). It addresses the issues and recommendations raised in the concluding observations of the Human Rights Committee in consideration of the third periodic report of Cyprus and covers the developments on the implementation of the International Covenant on Civil and Political Rights during the period 1996-2011. The report which was 10 years overdue was accompanied by an updated core document, written replies to the list of issues which were supplemented by additional oral and written responses provided by the delegation. The report was made by the state party of Cyprus led by Law Commissioner Mrs. Leda Koursoumba and additionally info documents by civil society organizations such as ADF-Alliance for the Defense of Freedom- and IFOR- International Fellowship of Reconciliation were also presented during the session.
The Committee welcomed the State party of Cyprus for adopting a series of laws, amendments to existing laws and ratification of international protocols and treaties such as The Optional Protocol to the Convention on the Rights of the Child on Sale of Children, Child Prostitution and Child Pornography in 2006;  The Optional Protocol to the Convention against Torture in 2009, the adoption of The Equal Treatment (Racial or Ethnic Origin) Law [(L.59(I)/2004)] and The Equal Treatment in Employment and Occupation Law [(L.59 (I)/2004)] in March 2004 and the broadening of the competence and powers of the Ombudsman, through L.42(I)/20004 on The Combatting of Racial and Other Forms of Discrimination (Commissioner) Law, to ensure their effective enforcement, and others.
However the Committee was concerned and made recommendations on several issues. For example on nationality laws that are being de facto applied in a discriminatory manner in relation to individuals from particular groups and the delays in issuing citizenship, the rise in incidents of racially motivated verbal and physical abuse by right-wing extremists and neo-Nazi groups against persons of foreign origin, human rights defenders, Roma and Turkish Cypriots, the excessive use of force by police officers during acts of arrest and detention, including the use of tear gas against migrants and asylum seekers held at the Menoyia detention facility in 2013, the large numbers of migrants and asylum seekers continue to be detained for lengthy periods of time while awaiting deportation, including women who have been separated from their young children and others.
You can follow the link to the conclusive recommendations of the Committee to the Republic of Cyprus:
http://tbinternet.ohchr.org/_layouts/treatybodyexternal/Download.aspx?symbolno=CCPR%2fC%2fCYP%2fCO%2f4&Lang=en
You can follow this link to find all the documents of the Cyprus Considerations report of the UN ICCPR:
http://tbinternet.ohchr.org/_layouts/treatybodyexternal/SessionDetails1.aspx?SessionID=897&