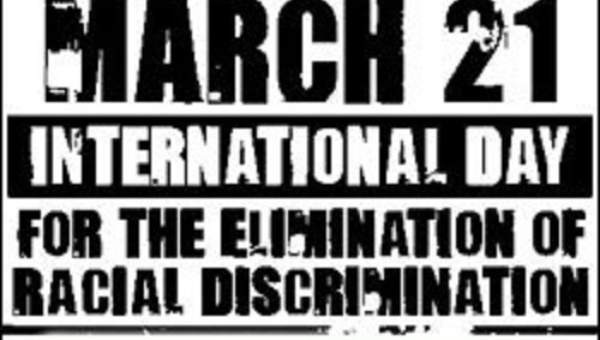 21 March is the International Day for the Elimination of all Forms of Racial Discrimination, established by the General Assembly of the United Nations in 1966 following the brutal murder of 69 protestors in the South African township of Sharpeville in 1960. The massacre occurred during a protest against the apartheid regime of South Africa that systematically developed and enforced the most abhorrent form of racial inequality and segregation.
In the world that we live in today refugees and migrants often face multiple forms of racial discrimination. In many instances,  racial discrimination is a root cause of mass displacement of people . And often refugees and migrant are discriminated against in places where they seek refuge and shelter.
Unfortunately, on both sides of the Green Line we are encountering many forms of racism, hate speech, xenophobia, anti-migrant sentiment and attitudes at every level of our societies. These phenomena go straight against the very essence of a Cyprus we as RRA and KISA envision: united, built on cooperation, solidarity, diversity and peace.
To this end, as NGOs from both sides of the divide, working with displaced people, we are launching a campaign this week to raise our voices and join international and European mobilizations against all forms of racial discrimination throughout Cyprus and the world at large. The campaign is part of the three year project named 'Human Rights for All!' that receives financial assistance from the European Union.
Our message is this: Celebrate Cyprus for what it is: a diverse, colourful island which has been enriched by different communities and cultures for centuries, be they Turkish, Greek, Maronite, Armenian, Latin or Roma, and the diversity of which continues to be enriched through the migrants and refugees who are now amongst us and coming to the island from Africa, Europe, Middle East, Balkans, Minor Asia, Far East and the Americas.
The overall aim of the three year project, 'Human Rights for All!' is to combat racism and to ensure that human rights of refugees are respected. Main project activities include trainings on asylum, standards of detention, protection from ill-treatment & torture; thematic reports on human rights of refugees; workshops for refugees on their rights; awareness-raising campaigns on the International Day for the Elimination of Racial Discrimination; panel discussion on migration and asylum policy in a unified Cyprus; summer volunteer programs and advocate for legal change in northern Cyprus.
This project is funded by the European Union under the Cypriot Civil Society in Action programme and implemented by RRA in partnership with KISA.
KISA – RRA
E-mail:  rra.hr4all@gmail.com; Facebook: https://www.facebook.com/mhd.humanrightsforall/