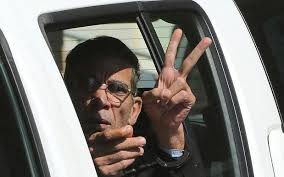 KISA welcomes the European Court of Human Rights' direct response to the request we submitted for a decree under Rule 39 of the Court's Rules of Procedure, prohibiting the Cypriot authorities from extraditing Seif Eldin Mostafa Mohamed Emam to Egypt due to his fear of torture, inhumane and degrading treatment.
The ECtHR has raised specific questions to the Cypriot authorities concerning important issues related to Cyprus' issuing procedures and legal guarantees. The authorities will have to answer these questions by 13.11.2017.
It is noted that the ECtHR responded only a few hours after the plenary session of the Supreme Court of Cyprus reached a decision, ruling that "the Court of First Instance … resulted in a fully documented finding that there is no issue of torture or that the appellate will not have a fair trial … ".
KISA believes that this new development will result in Mr Emam's vindication and the recognition of his allegations that his well-founded fear of being tortured and subjected to torture, inhuman and degrading treatment if he is extradited to Egypt.
We consider the ECtHR's involvement  particularly important because it challenges the legal interpretation of past Cypriot court decisions that have ruled it possible to make legal decisions about asylum seekers prior to any decision on their pending asylum applications. The decision of the ECtHR will also probably influence the interpretation of European law on this issue as well as the policies and practices of other Member States in the future.
The decision will also be significant because as it will set a precedent for Cypriot courts proceedings for all future extradition procedures to take into account independent reports on the human rights situation in all countries requesting extradition of persons. Prior to this decision, the courts were not required to consider any reports unless they were a part of testimony.  Furthermore, it will be important in any future cases regarding extradition of Egyptian nationals claiming fear of torture or inhumane treatment in their home country.
KISA took on this case in the framework of its  strategic litigation policy, because of the seriousness of this issue in order to protect people from refoulement through extradition procedures to countries with a demonstrated history of human rights violations.
As in the case of M.A. vs Cyprus, which led to the establishment of administrative courts with jurisdictional powers to respond directly to asylum-related complaints with an automatic suspensory effect, there is now a discussion of establishing separate Asylum and Immigration Courts in order to respond to these issues fully and appropriately,
KISA hopes that the ECtHR decision favourable to Mr Emam will lead to:
Revision of the policy of the Cypriot authorities;
Improvement in the interpretation of the law in the field and possibly the judiciary on extradition issues ; and
exerting pressure on the Egyptian authorities for serious human rights abuses in the country
Steering Committee KISA