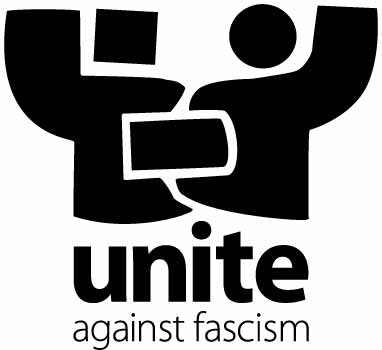 Last Wednesday, 18th of September 2013, members of the fascist party Golden Dawn, operating like a common criminal gang, murdered 34 year old Pavlos Fyssa in Keratsini, Athens. The murder of Pavlos, a militant artist and anti-fascist activist also known as Killah P, adds another name to a long list of fascist attacks in Greece. The only difference, of course, is that this time, the victim wasn't someone "else", "a foreigner", "different", "a heretic". Hence, Pavlos' murder didn't go unnoticed by the public. In spite of hundreds of preceding incidents of racist, sexist, nationalist, and fascist assaults by Golden Dawn against migrants and refugees, homosexual and trans persons, members of racial and religious minorities, or even left-wing and political activists. For us, this doesn't come as a surprise. Similarly, neither do the brash statements of members of ELAM, the sister organisation of Golden Dawn in Cyprus, who still "take pride" in calling themselves "the Golden Dawn in Cyprus". [1]
Unfortunately, just a few days before the murder, the Minister of Justice and Public Order, Jonas Nicolaou, with a written declaration, attempted to convince the society, absolutely and unequivocally, that "there are no neo-fascist movements in Cyprus, nor any organisations that are ruled by unhindered nationalism or promote racism or xenophobia".
Furthermore, the competent minister mentioned that "according to police information, it is not possible to establish the link between any organisation in Cyprus with racist and/or xenophobic action and no evidence has yet been secured to demonstrate the actions of any organisation or movement promote xenophobia and racism or are dominated by uninhibited nationalism." [2] At the same time the public began to become aware and understand, through the fascist murder of Pavlos, the dangers that loom over democracy and all our freedoms due to fascism, the fascist organisations in Cyprus are not trying to hide their opinions on the matter. ELAM declares itself publicly to be in favour of "segregation" and "populist nationalism" while EDIK unashamedly defends the ideals of "love of antiquity" or "paganism" or "national sociaism". [3] Therefore, as much as the Minister of Justice and Public Order has attempted to persuade us of the opposite, by speaking of "a possibility of misinterpretation" due to "unfortunate phrasing", his arguments are contested by the very statements by fascist parties. [4]
In view of the aforementioned events, KISA – Action for Equality, Support, and Antiracism – asks for the immediate adoption and complete implementation of the Concluding Observations of the UN Committee on the Elimination of Racial Discrimination (CERD) adopted in its 83rd conference, which took place between August 12- 30 2013 in Geneva. Among other things, KISA draws the competent minister's attention mainly to the following issues and shortcomings as transcribed in the Concluding Observations of CERD:
i. "The uncommon use of legislation regarding the combating of discrimination in the framework of judicial procedure,
ii. The maintenance of legislative privileges or policies, within which the practices of discrimination survive.
iii. The extremely small number of reports of discrimination and racism, in conjunction with the absence of sufficient relevant statistics and information
iv. The increase of incidents of racist abuse – either physical or verbal – from far-right extremist and neo-Nazi groups against migrants, defenders of human rights, and Turkish Cypriots
v. The promotion of intolerance and racism through public speeches used by certain political persons and/or the media." [5]
In conclusion, KISA repeats the apt position of the Authority against Discrimination and Racism of the Ombudswoman's Office of the Republic of Cyprus, that records that "it is deemed appropriate to underline that in every paragraph and every subsection [of the Concluding Observations by CERD] there emerges the necessity to deal with the discrimination and dangerous phenomenon of racism in our country by the competent, mainly, state authorities." [6] It is indeed a necessity, if we really wish to prevent any further development of the dangerous phenomena of nationalism, xenophobia, racism, and fascism in our country.
[5]           ELAM, Wednesday, 18 September 2013, "Everyone collaborating against ELAM- Even AKEL had something to say". Access via: http://www.elamcy.com/latest-articles/item/3003-se-pliri-sympraksi-oloi-kata-tou-elam-evgale-glossa-kai-to-akel.html
EDIK, Tuesday, 17 September 2013, "Jonas Nicolaou: Nationalists are under police surveillance."Access via: http://edikcyprus.blogspot.com/2013/09/blog-post_17.htm
[6]           Press and Information Office and Ministry of Justice and Public Order, Thursday, 19 September 2013, "Written declaration of the Minister for Justice and Public Order, Jonas Nicolaou, regarding combating racism." Access via: http://www.moi.gov.cy/moi/pio/pio.nsf/All/001A3CDBF26AFED6C2257BEB00420683?