To date, the Cypriot government has not developed a comprehensive housing policy and programmes to meet the housing needs of asylum seekers, refugees and migrants living and working in Cyprus.
In effect, only a small proportion of asylum seekers receive a very small amount of money as a housing benefit (for Paphos this amounts to €100 for single persons, €210 for families with 2 children and €265 for families with 3 or more children). With this measure, large families have no chance of getting suitable housing, as a result of which all children, irrespective of their number, age or sex, have to share one bedroom
These insufficient funds in combination with the labyrinthine bureaucratic procedures, the vital delays and precarious payments by the competent authorities to home owners have essentially discouraged more and more home owners from renting their premises to beneficiaries of state benefits, including asylum seekers.
This situation has also been exacerbated by the aggressive and even threatening rhetoric of the Ministry of Interior towards house owners, as well as the general toxicity that has been cultivated in recent years towards asylum seekers and refugees.
All the above have resulted in the overwhelming majority of asylum seekers and increasingly more beneficiaries of international protection to have been concentrated in cheap, unsuitable or completely uninhabitable premises in specific run-down urban areas. The building complex "Agios Nikolaos" in Chloraka is one such case, not because of the substandard building facilities but rather due to its particular ownership regime.
With their concentration in specific run-down areas and without the necessary interventions and programmes by the authorities, asylum seekers and refugees have become targets of xenophobic and far-right forces with the visible risk of violence and pogroms against them.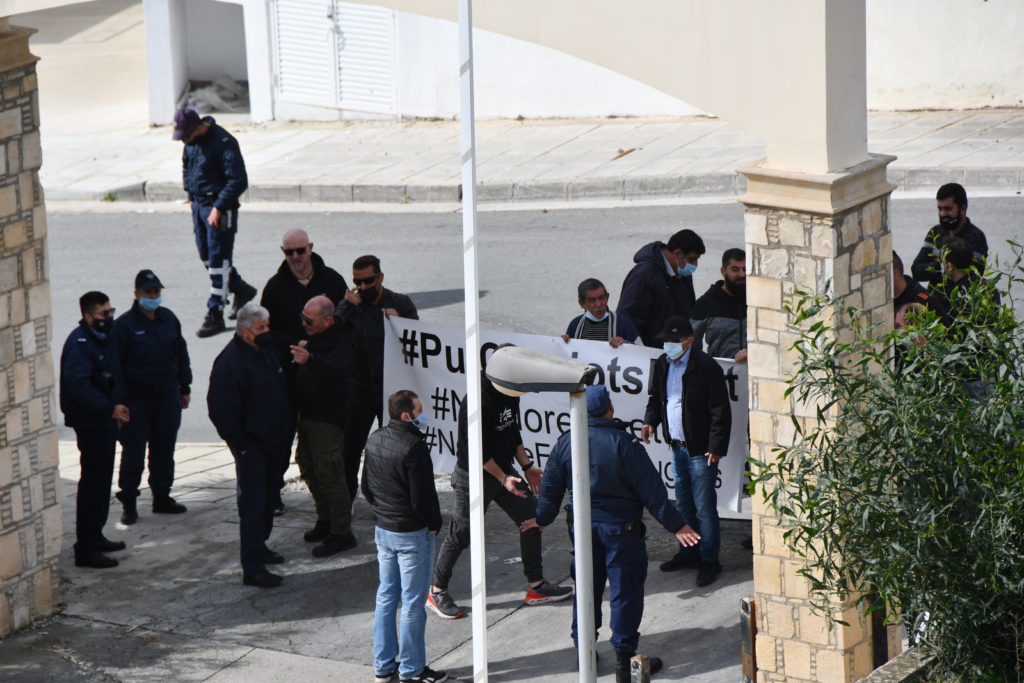 The recent protests, with a strong presence of members and high-ranking officials of the neo-Nazi organisation ELAM but also MPs from DISY, DIKO and EDEΚ, outside the "Agios Nikolaos" building complex, the attack and brutal beating of an underage refugee by a group of more than 20 far-right young people at a Paphos high school and the recent statements of various local dignitaries in the Drousha community are indicative of these racist attacks.
The far-right participants in the recent protests at the "Agios Nikolaos", led by the local council leader and far-right MPs, attacked refugees, insulted and threatened members of Non-Governmental Organisations and called the refugees "terrorists" and "criminals". In fact, they ended their gathering with deafening explosions and the threat that if the refugees and asylum seekers did not leave Chloraka, next time they will return "with guns".
KISA expresses its grave concern over the situation that has been created and urges the government and the state in general –
To at last plan a comprehensive and effective housing policy for asylum seekers, refugees and migrants in the country.
To enter into dialogue with practical proposals and respectful of the rights of all those involved and affected for the solution of difficulties ensuing from the concentration of specific groups in places such as the "Agios Nikolas" complex.
To set on track a dialogue between local communities and the migrants and refugees living in these areas so as to foster a climate of mutual understanding, solidarity and common solution of problems that normally arise and exist in all communities and societies.
To combat illegal hate speech, violent behaviours and racist attacks in order to safeguard the protection and dignity of all people living in these areas.
Steering Committee