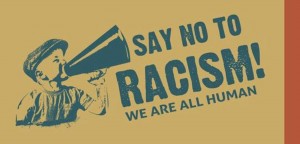 SUNDAY, 8 DECEMBER 2013, 11:00, ROUNDABOUT "OXI"
On Sunday, 8 December 2013, migrant communities, civil society organisations and groups, including KISA, are organizing a protest against the unacceptable and arbitrary practice of racial profiling and police violence.
The march will start at 11:00 from "OXI" Roundabout, proceed to Paphos Gate Police Station and end at the Ministry of Interior, where a small group of recognized refugees are staging a hunger strike for more than two weeks.

We resist racial profiling and institutional discrimination!

We are peacefully and non-violently protesting against police violence and abuse of power!
We demand zero tolerance against racism!
We are fighting for equality of all people, including migrants and refugees, without any discrimination and racism!