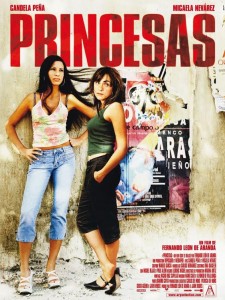 Invitation to the movie screening of PRINCESAS at KISA Cinema
Thursday, 8 May 2014 at 8:30 pm
KISA, 48 Arsinoes Street, Old City Nicosia
Spanish (with English subtitles)
Set in Spain, Princesas tells the story a friendship in the world of prostitution. Caye is ashamed to tell her family about her life as a prostitute. Zuleman works on the streets to support her son back home in Dominican Republic. They begin to see each other as the only thing solid enough to hold onto.
Read more: http://en.wikipedia.org/wiki/Princesas
See the trailer: http://www.traileraddict.com/princesas/trailer
Admission free – coffee and drinks on low prices
KISA cinema has screenings every 2nd and 4th Thursday a month.