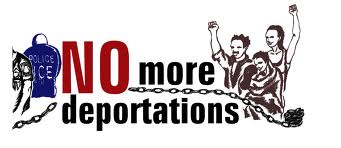 KISA – Action for Equality, Support, Antiracism publicly denounces another case of inhuman treatment of one member of the family of a European citizen, under the pretext of a marriage of convenience, and in parallel, categorically condemns his subjection to torture at the Detention Centre in Mennogeia where he is being held, with a view to getting "voluntary" consent for his deportation from Cyprus.
Specifically, A.M. is from Pakistan and came to Cyprus in 2005 to study. His wife is from Romania and came to Cyprus in 2006 to work. In 2009, they were legally married in Cyprus and in 2012, they had their first child. After her pregnancy, A.M.'s wife couldn't find work, while A.M. was legally employed in the same company since 2010. Also, due to the severe financial difficulty the couple is facing and due to the lack of support for mixed families by the state, they were forced to temporarily send their child to the father's parents in Pakistan.
On October 10 2013, members of the Aliens and Immigration Service (AIS), in cooperation with the Civil Registry and Migration Department (CRMD), arrested A.M. at his workplace on the grounds that their marriage was judged as a marriage of convenience.  The charge on which A.M. is being detained and is now facing the risk of immediate deportation is based exclusively on the authorities' statement of the fact that the couple has recently changed address without notifying them. In spite of this, if the authorities needed to notify the couple for inspection, then they could have contacted them either on their mobile phones that remained the same or through the contact details of A.M. workplace that had also not changed, and were known to the authorities, since that is where they arrested him. Furthermore, A.M. and his wife were never notified about the decision that their marriage was considered one of convenience, such that they could appeal to the Supreme Court, as the law states.
From October 10 to 13, A.M. was held in the detention facilities of Aradippou Police Station, and after October 13, he was transferred to the Detention Centre in Mennogeia. After his transfer to Mennogeia, A.M. informed KISA that he was subjected to torture in a room not connected to the CCTV circuit of the facility, with the purpose of declaring that his marriage is one of convenience and that he agrees to his voluntary return to Pakistan. Finally, the administration of the Detention Centre in Mennogeia did not allow him to go to Larnaca General Hospital, where A.M. had already scheduled an operation to his mouth and nose on October 16.
KISA, through its experience with cases of a similar nature, perceives – yet again – the racist attitude of the authorities towards mixed marriages of European and / or Cypriot citizens with either African or Muslim nationals from other countries, as in the aforementioned case.