KISA condemns the serious incidents of violent attacks, hate speech and terrorising of the Syrian refugees and asylum seekers in Chloraka during the protest organised last Friday, 07/01/2022, by the self-called "Chloraka invigilators".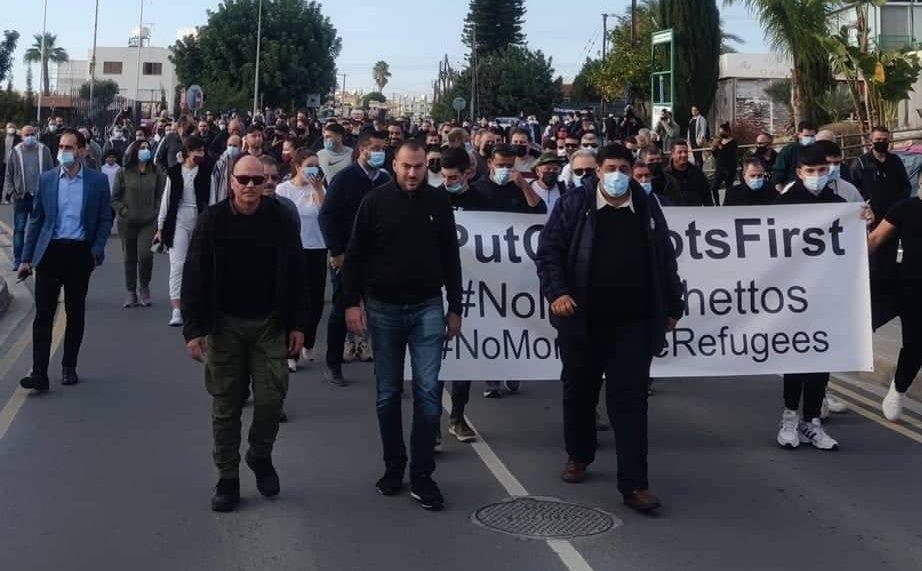 The event, the main slogan of which was "Put Cypriots First, No More Ghettos, No More Fake Refugees", was attended by some 150 people, in their majority extreme right fans of the local branch of the criminal organisation Chrysi Avgi (Golden Dawn). The march was headed by the leader of the local council and featured a strong presence of ELAM officials.
The march, accompanied by a strong police force, stopped in front of the "St. Nicolas" apartment block, where the majority of Syrians live. The participants, with the encouragement and active participation of the leader of the local council shouted racist and abusive slogans at the block's residents, such as "you are terrorists, return to your homes, no more fake refugees, out of Chloraka, illegal migrants out of Chloraka", etc.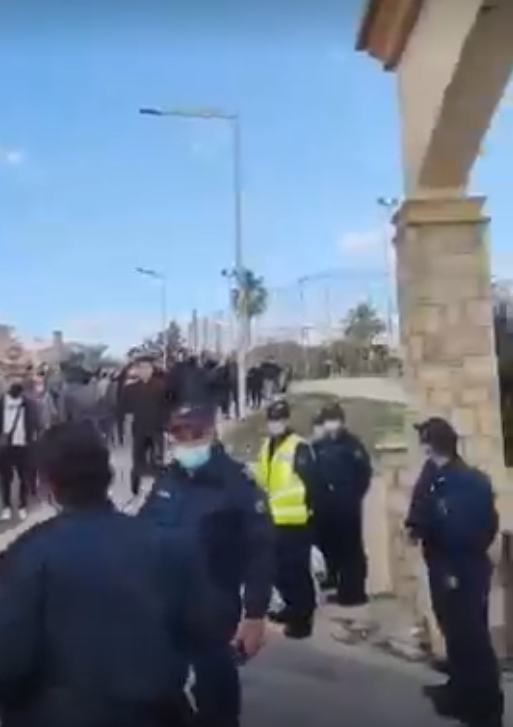 Among the incidents of violent attacks, which actually took place in the presence of the police, there was one against a resident of the block who was in the park outside and who tried to take a video of the event with his mobile phone. When this was noticed, the leader of the local council attacked the man verbally while some 20 people with hoods, young members and fans of ELAM according to KISA's information, moved aggressively towards him and threw stones against him, followed by another participant in the event who threatened the refugee that they would kill him and seized his telephone. Despite the assurance of 2 police motorcyclists that they would get his telephone and return it to him, the final response of the first police officer present at the violent seizure of the telephone was "you go and get it from those who took it from you".
KISA has filed a report to the Attorney General and the Chief of the Police against the leader of the local council for hate speech and inciting attacks and violence, as well as against members of the Police who were present for complicity and neglect of duty.
Denouncing these violent and racist attacks against asylum seekers and refugees in Chloraka by the extreme right protest of last Friday, despite the police presence, KISA points out that this may be only the first of similar events in the whole of Cyprus. KISA therefore calls on society to show its solidarity with the refugees and migrants, and to be alert and resist racism, xenophobia and nationalism.
KISA also calls on the Police to put an end to the terrorizing operations against refugees and migrants in Chloraka and calls especially on the local authorities to contribute towards defusing the situation to form conditions for seeking solutions through dialogue.
Steering Committee