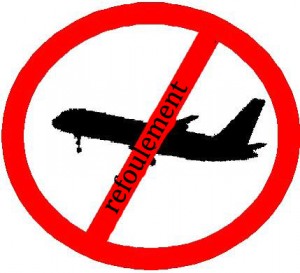 According to information that has emerged in the last few days[i], Ms Natalia Konovalova, a citizen of the Russian Federation whose asylum application to the Republic of Cyprus is pending, is in danger of immediate extradition to Russia. KISA, Action for Equality, Support and Antiracism condemns both her illegal detention as well as any attempt to deport her to Russia, as this is goes against a clear legal framework under which asylum seekers are protected from any refoulement[ii] to a country where there is a well-founded fear of persecution.
Apart from the fact that according to international, European and national law, asylum seekers are protected from refoulement until their application has been considered, we believe that if this particular person is deported to Russia, there are well-founded fears of political persecution due to her being a member of a particular social group.
Ms Konovalova arrived in Cyprus in 2007, after a series of events and actions by the Russian Government against her and members of her family which she claims raised fears of her persecution by the Russian authorities. In December 2010, Ms Konovalova was arrested in Cyprus on the basis of an extradition request by the Russian authorities. In October 2011, the Limassol District Court ruled that the offences forming the basis for her extradition under Cypriot law had not been substantiated, that her persecution by the Russian authorities was politically motivated, and that if she were extradited she would not receive a fair trial and would thus have her human rights violated. The Court therefore rejected the request for her extradition to Russia.
Meanwhile, judging from the beginning that her criminal prosecution was based on political motives, in May 2011 Ms Konovalova applied for asylum, but since that time, despite the fact that four years have elapsed, her asylum application has still not been considered.
On 30 September 2015, Ms Konovalova was arrested and has been held in the Central Prison until today on the basis of an order for her detention and extradition to Russia. The detention and extradition order was approved by the Supreme Court following an appeal lodged by the Attorney General after the first ruling by the Limassol District Court
KISA believes that any attempt to extradite Ms Konovalova is unacceptable and illegal, since the refoulement of asylum seekers before their asylum application is considered and before a final decision is issued violates the 1951 Geneva Convention relating to the Status of Refugees. At the same time, this decision violates Article 4 of the Refugees Law, under which a refugee or an asylum seeker cannot be expelled to a country where his/her life or freedom is in danger or he/she will be subjected to torture or inhuman or degrading treatment or persecution on the basis of gender, race, religion, nationality, membership of a particular social group or political beliefs. The same obligation also arises from European law and more specifically from Directive 2013/32/EU, which obliges the Member States to respect the principle of non-refoulement.
At the same time, we believe that the fears expressed by Ms Konovalova that she will face politically-motivated persecution by the Russian authorities are valid, since she faces charges due to her connection to the cases of Yukos Oil and Khodorkovskiy. The Yukos Oil case and the persecution of Khodorkovskiy and all of his partners is well-known internationally.
Regarding this particular case, the Parliamentary Assembly of the Council of Europe passed Resolution 1418 (2005), which stated that the actions of the Russian Government in relation to Yukos Oil, Khodorkovskiy and other partners exceeded the simple pursuit of law enforcement, and included many elements designed to weaken political opponents. Furthermore, in relation to the cases of Yukos Oil and Khodorkovskiy, to date the European Court of Human Rights has issued three decisions in which they condemn the Russian Federation for a series of violations of the rights of Yukos Oil as a company as well as of Khodorkovskiy, including the right to a fair trial.
Beyond this particular case, it is well known that the Russian government has repeatedly violated human rights against political dissidents, journalists, human rights activists and many other groups[iii]. Based on this, the Cypriot authorities should be particularly careful in their handling of cases of extradition to Russia.
Based on all of the above, KISA calls for:
The immediate suspension of the process to extradite Ms Konovalova to Russia, since she is an asylum seeker;
Her immediate release since, as an asylum seeker, she cannot be deported or extradited and so her detention is unjustified; and
The immediate and fair consideration of her application for asylum and the granting of refugee status, if and when it emerges that she fulfills the requirements for being recognised as a refugee.
[i]  http://cyprus-mail.com/2015/10/21/russian-woman-faces-extradition-despite-claiming-asylum
[ii] ) Non-refoulement is a principle of international law which forbids the rendering of a true victim of persecution to his or her persecutor. Generally, the persecutor in mind is a state actor. It is a principle of both the customary and trucial law of nations.
[iii] See, for example, World Report 2014: Russia by Human Rights Watch at https://www.hrw.org/world-report/2014/country-chapters/russia.