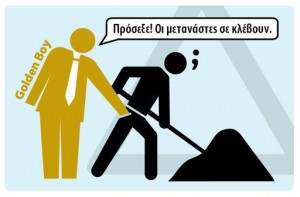 By decision of the House of Representatives, from 01/01/1911 the Social Welfare Services bring each month before the House the details of all third-country nationals, who are public assistance beneficiaries and the House each month considers the approval of their public assistance.
The new practice concerns not only asylum seekers, the reception conditions of whom may be subject to modifications, but also persons, who live in Cyprus with international protection in violation of the Refugee Law, according to which people with international protection have equal access to social rights as citizens of the state and EU nationals that reside in Cyprus. KISA considers that this practice discriminates against third-country nationals, since its sole basis is the ethnic origin of public assistance beneficiaries.
The District Welfare Offices, understaffed as they are, are already struggling to cope with the various serious social problems affecting their beneficiaries. This new practice adds new problems aggravating the position of social workers of the Social Welfare Services, who are already over tasked, thus contributing to the further reduction of the quality of services.
Moreover, KISA is concerned by the fact that this new practice will undoubtedly have financial implications on the state mechanism resulting in further waste of public money for the mere purpose of demagoguery and of serving petty political interests.
In view of all the above, KISA calls the House of Representatives to reconsider its decision to monthly review the public assistance of third-country nationals, since it is a discriminatory and xenophobic  decision that does not have any essential use and which unnecessarily burdens the public coffers and the public officers, who are already over tasked. Such a decision would lead to the downgrading of the quality of services affecting the entire population and not only third-country nationals.
In case the House adheres to the above decision and does not release the funds of public assistance, KISA intends to impeach the Republic of Cyprus to the European Commission and the UN High Commissioner for Refugees for violation of the European acquis and the Refugee Convention as well as to organise relevant protests.