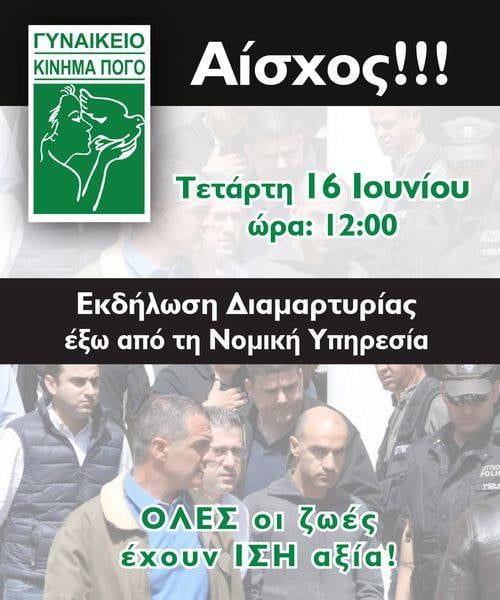 Τhe Attorney General's decision, to put an end to the criminal prosecution of the police officers involved in the investigation of the brutal murders of seven migrant women and girls by the serial killer Metaxas, is as yet another severe blow of the Anastasiades government against combating the criminal negligence and structural racism of the Police. The decision is an affront to justice and its role but also to the vindication and dignity of the victims and their families, as well as all migrant and refugee women in this country. With the decision of the Attorney General, there is another downhill plunge of immunity and impunity, arbitrariness and violation of every principle of the rule of law.
KISA has repeatedly pointed out that, with totally unacceptable and condemnable policies and practices such as the present decision of the Attorney General, it is not possible to tackle effectively the multiple structural and social discrimination, labour and sexual exploitation and gender-based violence experienced daily by migrant and refugee women in Cyprus, and which feed on and are supported by structural racism, sexism, criminal negligence and indifference of the Police and all other competent authorities.
Therefore, KISA calls on the government and the state in general again to respond to the urgent need for the development of a specific policy and action plan for the effective prevention and combating of gendered-base violence against migrant and refugee women. The development of such a plan should be through a coordinated public dialogue with civil society organisations, including organisations and/or representatives of the migrant and refugee communities.
In participating in today's protest organised by POGO, at 12:00, outside the offices of the Legal Service, KISA calls on everybody to take part so that we condemn and joint our voices against the Attorney General's decision, but to also our respect to the victims and to express our solidarity with the migrant and refugee women in our country.
Steering Committee