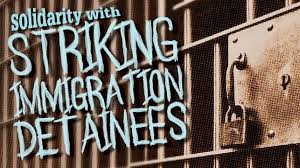 Nashat Moner Lofty Matry comes from Egypt and has been a permanent resident of Cyprus since 1991 when he got married to a Cypriot citizen.  Ever since he has been living and working in Cyprus. In 2002 he was naturalized as a Cypriot citizen.  In 2003 his ten-year-long marriage ended in divorce.
In 2007 the Minister of Interior issued a decree depriving Nashat Moner Lofty Matry of his Cypriot citizenship, on the pretext that it was acquired on fraud and false pretences. He was accused of concealing important facts, claiming that when filing for divorce he had said he had been separated from his wife since 2001, that is, since before his naturalization.
Nashat Moner Lofty Matry says that the above statement had been erroneously made by his lawyers and that he had appealed to the High Court and a decision is still pending. At the same time KISA has filed a request for an immigration permit on his behalf but it has received no reply so far.
Last February Nashat Moner Lofty Matry was arrested by the police for not having in his possession a residence permit. Ever since he is in detention to be deported to Egypt. Recently, Nashat Moner Lofty Matry  appealed to Court against his detention and on 30 July a Habeas Corpus warrant was issued ordering his immediate release. On the day of the issuing of the warrant and while he was leaving the court-room he was handed a new decree for detention and deportation and he was again taken to the police detention centre. He was therefore not released and the competent authorities did not carry out or obey the decision of the Court for his immediate release.    
He had never been notified that he had to leave the Republic prior to his arrest. He was arrested and he has been held in detention to be deported since February, while his request for immigrant permit has been pending since 2008. Furthermore, the very authorities of the Cyprus Republic have turned him from a Cypriot citizen into a non-documented immigrant since they have deprived him of the Cypriot citizenship before any decision has been announced concerning his request for immigration permit. Additionally the Cyprus Republic Authorities have decided to disregard the decision of the High Court for his immediate release and proceeded anew with his arrest and detention, illegally depriving him of his freedom.
The decision of the competent authorities to deport Matry after a 22-year-long stay in Cyprus violates the right to private life, as safeguarded by the European Convention of Human Rights and the EU Charter of Fundamental Rights with no legitimate reason. The complainant has also submitted a relevant request to the European Court of Human Rights, which is pending for examination.
KISA denounces for one more time the actions of the Ministry of Interior and the Immigration Department to arrest and detain for deportation a person on non-legal grounds by violating a court decision ordering his release. It should be noted that he was stripped of his Cypriot citizenship while a decision on his request is pending before national courts and the European Human Rights Court. We believe that this case demonstrates once again the way in which the Cyprus Republic treats persons with an immigrant status even if they have been residing in Cyprus for over 20 years and they have been naturalized as Cypriot citizens.