We were sorry to hear about the death of M.D., a young refugee from Somalia, who committed suicide on Thursday, 29/8/17, essentially distressed due to the way the competent authorities handled his application for asylum and his particular circumstances. More specifically, M.D. arrived in Cyprus about a year and a half ago, as an unaccompanied minor and originally resided in teenage hostel run by the RoC. Then, the authorities decided he was an adult, and based on that decision, he was expelled from the hostel, they ceased examination of his request to be reunited with some relatives residing in the United Kingdom and rejected his application for international protection. As a result, M.D. was forced to live by himself, without a support network and essentially with no hopes for his future. As members from his community who knew him have reported to us, M.D. felt desperate and told them constantly that "he doesn't want and can't stand this way of life" since the authorities' erroneous decision regarding his age wiped out his hopes to reunite with his family in the UK and the opportunity to lead a safe and decent life.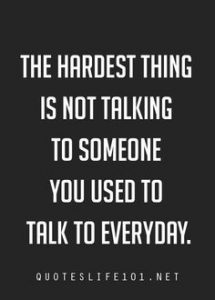 KISA is even more concerned by the fact that M.D.'s situation is unfortunately not an isolated event, but rather indicative of the general situation to which refugees – and especially asylum seekers – have been condemned by the authorities of the RoC. The asylum framework of the RoC is characterised by strong elements of discrimination and exclusion of refugees from Cypriot society.
To begin with, we must mention that there is no mechanism or implementation of any mechanism to evaluate the situation and needs of asylum seekers, and especially of vulnerable group, like unaccompanied minors, in a personalised way. Furthermore, there is no effective mechanism to allow the immediate access of persons applying for international protection to material reception conditions that can ensure a decent way of living. In order to gain access to the material reception conditions predicted by law, asylum seekers must submit a special request to Social Welfare Services, which traps them in a vicious cycle of bureaucracy, whose real purpose is to exclude them from their rights. Survival is difficult, even for those who manage to gain access to material reception conditions, as the amounts they are given for food (in the form of coupons) and rent cannot cover their real needs. Also, the conditions at the Reception Centre further exacerbate the traumatic experiences that the refugees have already lived through and render vulnerable groups (women, single-parent families, LGBTQIA* persons) even more vulnerable and exposed to abuse and exclusion.
The situation is even more difficult for unaccompanied child refugees. The procedures to determine their age where their age is called to question violate national legislation and international standards, resulting in unaccompanied child refugees – especially those with Somali origins – to be thrown out of teenage hostels and called to survive alone and without any support, based on the results from unreliable age evaluation tests. Their expulsion is immediate, without any integration framework or any presence of a supportive environment and is followed by the particularly punitive attitude from the competent authorities and services. State hostels function in a problematic and racist framework, separating child refugees from children with Cypriot citizenship. Child refugees essentially have no access to education, as they are either not registered at school, or they are registered as "observers". Often, they are forced to drop out of school due to the absence of a satisfactory integration framework.
KISA urges the RoC to become concern by the recent suicide of the young refugee and the causes[i] behind it, and proceed with setting of an integrated policy of reception, integration and equal participation of refugees in society, paying particular attention to the more vulnerable groups of refugees, including unaccompanied children.