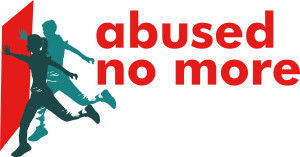 The European project "Abused No More: Safeguarding Youth and Empowering Professionals" in which KISA participates as a partner, is pleased to announce the launch of its new  website platform www.abusednomore.org.  The main aim of the project is to address existing gaps in the provision of legal education, particularly for young migrant women who are also affected by gender-based violence. The new interactive web-platform will feature news, blogs, project's findings and updates, such as reports, policy briefs as well as opportunities for collaboration, e.g. events announcements, workshops and  training sessions.
Dr. Theo Gavrielides, IARS' (project leader) founder and director and project Coordinator, said about the the website: "We are very pleased to launch this much needed web space. Young migrant women, especially those from marginalized communities are often recipients of multiple discrimination on the grounds of both race and gender. Improving their knowledge on their legal rights will help them overcome challenges and improve the quality of their lives. We do hope that this platform will prove to be a useful resource for both young people and professionals across Europe."
Both professionals and young people can benefit from freely available, tailored online training tools and resources that will feature on the platform. The tools will aim to   increase young people's legal capability as well as to strengthen professionals' capacity in engaging with vulnerable young women who have experienced various forms of gender-based violence and abuse.
The project is funded by the Erasmus+ programme and is implemented in partnership with 5 European partners, namely IARS International Institute, (UK) which developed and coordinates the project, KISA – Action for Equality, Support, Antiracism  (Cyprus), Stowarzyszenie Interwencji Prawnej  (Poland), Anziani e Non Solo (Italy) and Romanian U.S. Alumni Association (Romania).
The project is currently in its first phase of research. In this framework, we call on professionals and young people with relevant experiences to the fields that the project focuses and who are interested in participating in the research to contact us at: info@kisa.org.cy