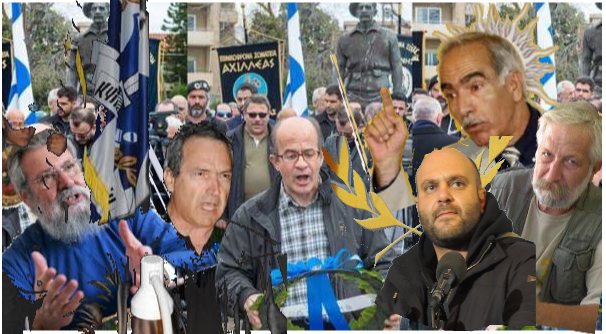 KISA – Action for Equality, Support, Antiracism is organising a seminar on 'Countering hate speech, nationalism and populism in the public discourse and the media', on Friday and Saturday, 31 May and 1 June 2019. The seminar, which will be held at Goethe Institute in Nicosia, is being organisation in the framework of the transnational project "Words are Stones», in which KISA participates with organisations in 5 EU member states.
In the first part of the seminar, which will start on Friday, at 6:00 in the afternoon, the following themes will be presented by corresponding speakers:
The seminar will be opened by KISA and more particularly by Ms Anthoula Papadopoulou, Chair of the Steering Committee, who will present the project and the the main findings of the national report for Cyprus.
Mr Aristos Tsiartas, Lawyer, will follow with a speech on the interaction of hate speech, nationalism and populism and their interactions on human rights, civil liberties and society in general.
Mr Aristoteles Constantinides, Associate Professor of Law at the University of Cyprus, will speak on the prohibition of hate speech as a permissible limitation to the freedom of expression.
Following on, Mr Kypros Michaelides, Chielf of Policy, will speak on the contribution of law enforcement agencies on combating discrimination and hate speech.
And finally, Ms Sevgül Uludağ, the well-known Turkish Cypriot journalist and Nobel Prize nominee, will speak on combating hate speech and nationalism through seeking the truth, reconciliation and peace.
The first day of the seminar will close with a light meal and networking.
It is noted that there will simultaneous translation from-to Greek to English.
The whole programme as well as the themes and speakers of the second day of the seminar, on Saturday, 1 June, which starts at 09:00 in the morning, are shown in the attached agenda or the link: https://bit.ly/2VX8glr.