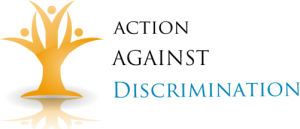 The Cyprus Labour Institute (INEK-PEO) in collaboration with KISA – Action for Equality, Support, Antiracism, the Office of the Commissioner of Administration and Human Rights and the Cyprus Academy of Public Administration (CAPA) are pleased to announce the organization of a National Conference entitled 'Non-Discrimination Mainstreaming and Diversity Management: From Theory to Practice', which is part of their project 'Action Against Discrimination: Capacity Building and Awareness Raising Activities'. The project is funded by the European Commission in the framework of the European Programme PROGRESS – the EU Employment and Solidarity Programme.
The Conference will take place on Thursday 12, February 2015, at the Union Journalists House between 9:00 am and 15:45 pm.
The Conference intends to scrutinize both non-discrimination mainstreaming and diversity management stimulating a greater understanding of the benefits of the practice in public and organizational policy and action. While it is widely acknowledged that legislation is an important component in combating discrimination, it seems that a more general framework is required to achieve equality and non-discrimination. For these reasons, the Conference intends to raise greater awareness on the consequences of the absence of mainstreaming in policy.
To make Diversity Management plans to occur and appreciate the benefits of such a practice is a challenge that appears daunting for many Cypriot organizations. The focus on diversity management that this Conference puts upon intends to influence these Cypriot organizations and their executive representatives in the conference to start thinking about the opportunities that diversity management offers.
Direct translation in Greek and Turkish will be available.
We are inviting policy makers, public authority representatives, business executives, NGOs and other CSOs representatives, trade unionists, academics, university students and any individual working on Discrimination Mainstreaming and Diversity Management to attend the Conference.
During the Conference, there will be coffee and refreshments, and lunch.
Conference agenda: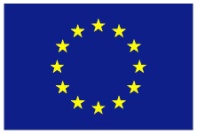 Co-funded by the European Commission