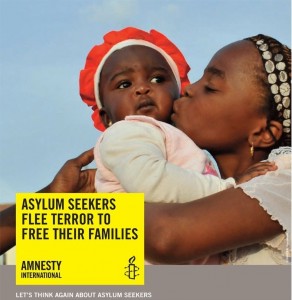 You can download and read the full report here, as pdf document:
KISA_Cyprus_Asylum_Report_2011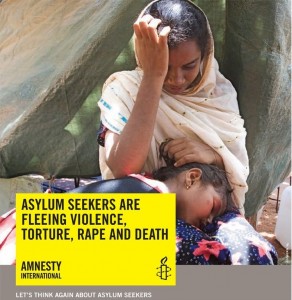 Don't miss any updates from Kisa!
Support KISA Today
Your donation helps us continue to advocate for a society based on equality and respect for all, and to fight against discrimination and racism.
Follow us on...
Kisa on Facebook
cyprus-mail.com/2017/04/22/ministrys-assertion-serbian-kids-not-deported-untrue/ ... See MoreSee Less
24 hours ago
"Mental health experts claimed the President was "paranoid and delusional", and said it was their "ethical responsibility" to warn the American public about the "dangers" Mr Trump's psychological state poses to the country." ... See MoreSee Less
1 day ago
Matteas Syk, Frosso Spanou and 9 others like this
Costa Constantinides
Must we end up in another world war before we realize the truth of this insanity?
3 hours ago
Training Workshop "Empowering youth – Legal literacy in the area of discrimination"

KISA would like to invite young migrant, refugee and other marginalised people, aged 17 – 29 , to participate in the above training workshop, which will take place on Sunday, 23 April 2017, at KISA's premises (at 48 Arsinoe Street, in the old city, Nicosia).

The aim of the training workshop, which at this stage is being conducted on a pilot basis, is to empower young people to counteract discrimination and to increase their knowledge and legal literacy, especially in the areas of exclusion, gender-based abuse and persecution. The training is based on data and findings from the research conducted with young people under the project and found in the report "My Voice – My Rights: Young Marginalised an empowered by the law". It is focused on knowledge of basic rights in the area of anti-discrimination as a key empowerment tool that can facilitate integration and promote inclusion.

The workshop is one of actions of the 3-year transnational project 'Abused no More - Safeguarding Youth & Empowering Professionals', which is co-funded by the European Commission under the Erasmus+ programme. The project is coordinated by the IARS International Institute (UK) and implemented in cooperation with KISA, Anziani e Non Solo (Italy), Romanian U.S. Alumni Association and SIP (Poland).

We very much hope that you will be able to join us in this exciting workshop and look forward to your participation. Please inform us either by replying to this email or by phone (99418575). ... See MoreSee Less
2 days ago
Στη Κύπρο αν δεν είσαι λευκός, πλούσιος ή ευρωπαίος είναι απίθανο να αποκτήσεις πρόσβαση στη υπηκοότητα. Σύμφωνα με τα στοιχεία της Eurostat, η Κύπρος το 2015 χορήγησε την υπηκοότητα σε 3322 άτομα, εκ των οποίων το 34,3% ήταν πρώην ρωσικής καταγωγής, το 8,8% από το Ηνωμένο Βασίλειο, το 8,0% από την Ελλάδα, το 7.0% από Ουκρανία και το 3.5% από την Κίνα. ... See MoreSee Less
2 days ago
UNU (United Nations University) as chair of the Global Migration Group this year is hosting a series of academic panels on migration topics through the consultations phase for the global compact.

These will be broadcast live and should remain on UN Web TV.

The topics include rising nationalism, climate change and migration and the role of cities. These presentations could be useful in understanding the scope of the debate on these issues within UNU and it's role with UN agencies in the GMG. ... See MoreSee Less
3 days ago
Cyprus Mail – Kisa
Sexual and labour exploitation are the two most common forms of human [...]
An Egyptian man fighting extradition for hijacking an EgyptAir flight [...]
IMMIGRANT support group KISA Friday called on the attorney-general to [...]