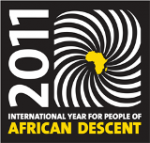 In the aftermath of the murder of a Cameroonian asylum seeker by three Nigerians has caused a barrage of xenophobic and more particularly Afrophobic articles in the media, with stories about drugs and ghettos as to the motives of the attack. The latest article in Philenews has once again provided a platform to comments, warnings and calls for "throwing them all out", "they are all illegal", "they are all criminals", etc, etc.
KISA – Action for Equality, Support, Antiracism cautions that, as the circumstances of the crime are still under investigation by the Police, the media and journalists should not rush to hasty conclusions and aphorisms, inciting racist and hate speech. This should be especially the case for the Philenews journalist who has in the past been convicted by the Journalism Ethics Committee for xenophobia.
In the meantime and in order to put things in a more balanced perspective, KISA would like to inform about the following:
The view that Cameroon is a safe country and, therefore, claims for asylum applications from the country are not justified is wrong, as it is well known that there is widespread political oppression and persecution amidst long internal conflict and civil war.
The murder may have had political motives. The victim was an activist against the regime of the country, which often uses reserves from Nigeria for assassinations of opponents, both inside the country and abroad.
The area around Omeriye mosque in Nicosia is abandoned by the municipal authorities. The Nicosia Municipality has been receiving EU funding for years to develop institutionalised dialogue with the migrant and refugee communities. No such dialogue has ever taken place with the inhabitants of the area.
Despite its economic and urban degradation, the area is not differentiated from other degraded areas of the country in terms of law breaking and crime.
KISA calls on the authorities to engage in a meaningful dialogue with the inhabitants of the area, including migrants and refugees, in order to record the key problems in a comprehensive and participative manner. On the basis of this process an integrated plan for upgrading the area should be developed to ensure:
Satisfactory resources and incentives for the implementation of the projects to be decided
The active participation of residents living in the area and the preservation of the special character that the area has acquired due to its proximity to the Omeriye Mosque.